Who are the most famous celebrities with dentures?
Dentures are removable false teeth made of nylon, acrylic, or metal. They are important for older folks because, without teeth, it is hard to talk, smile, and eat properly.
Dentures can either be partial or full. Partial dentures can either be made with a metal framework or a plastic base that supports the number of teeth which require being replaced.
Complete dentures are manufactured from a plastic base, which is colored in order to replicate gum tissue, supporting a full set of porcelain or plastic teeth.
Here are 10 celebrities with dentures:
#1 Emma Watson
She was born on April 15, 1990, in Paris. Her parents are Chris Watson and Jacqueline Luesby.
Emma got her breakthrough role as a child in the Harry Potter film franchise. After the release of the first film, she became one of the most well-known actresses in the world.
During the set of Harry Potter, Emma wore dentures because her baby teeth began falling out, and she had to maintain Hermione's dazzling smile.
#2 Ben Affleck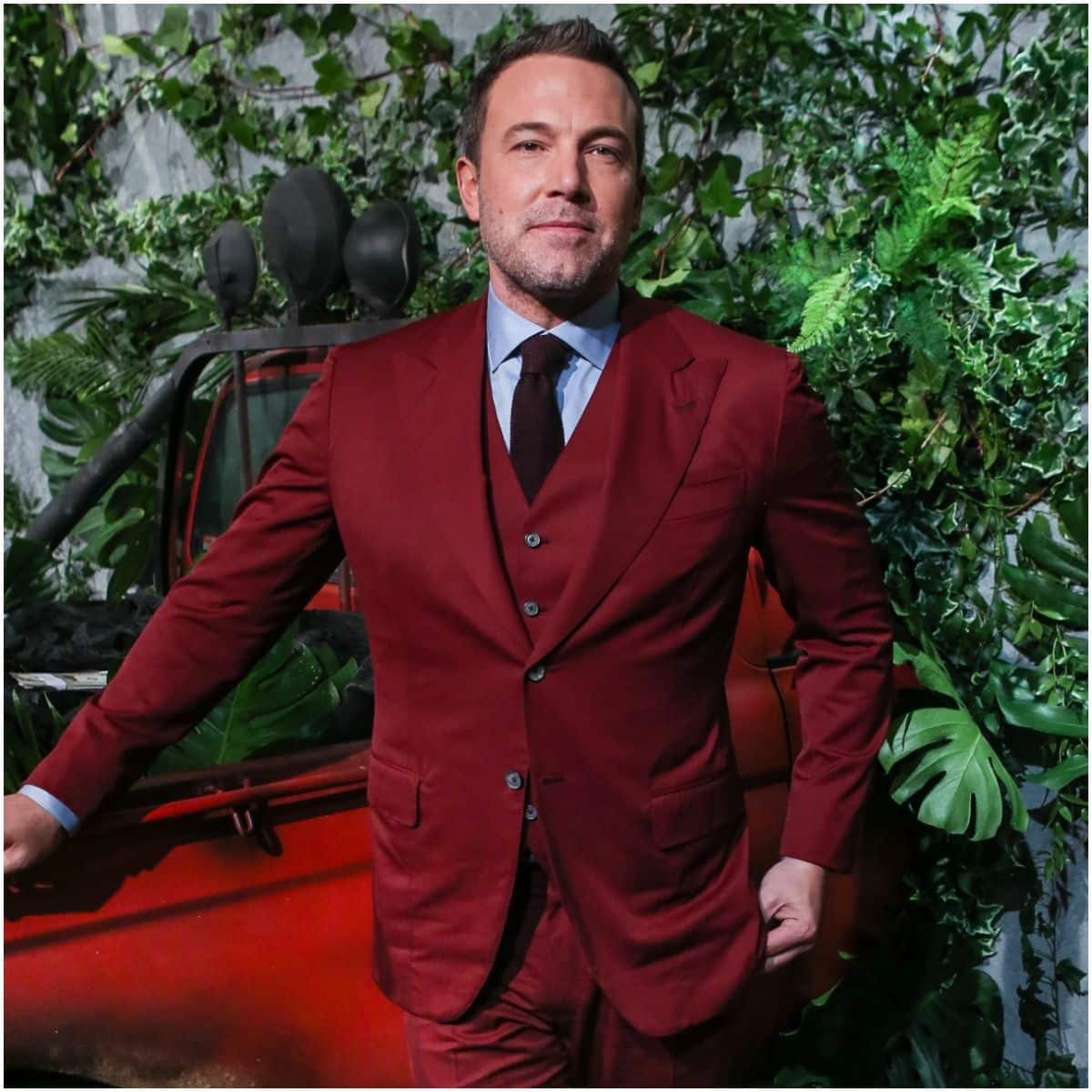 Born in California in 1972, Ben is a screenwriter and actor whose big break came with a role in the Academy Award-winning Good Will Hunting.
Ben Affleck was raised by Christine Anne Affleck and pursued Middle Eastern Studies at the University of Vermont.
Before his performance in the 1998 film Armageddon, he got porcelain crowns, veneers, whitening treatments, and possibly partially dentures.
#3 Jon Bon Jovi
He is the lead singer of the band "'Bon Jovi" and one of the world's best-selling music artists.
Jon formed the band Bon Jovi in the 1980s, which became popular for its soaring guitar riffs, power ballads, and well-crafted melodies.
The singer first went solo for the 1990 album Blaze Of Glory, which featured songs from the "Brat Pack" movie Young Guns II. During his career, Jon got his teeth replaced with more attractive ones.
#4 Winston Churchill
Winston Churchill was a British military officer, politician, and writer who served as the prime minister of Great Britain from 1940 to 1945 and from 1951 to 1955.
He was famous for his stubborn resistance to Hitler during the Second World War. In 1953, Winston Churchill was also awarded the Nobel Prize in Literature for his mastery of biographical and historical description, and for brilliant oratory.
He also had a set of dentures that were designed to be loose-fitting so he could preserve the diction famous from his radio broadcasts during World War II.
His dentures were made by Derek Cudlipp, a young dental technician. The set of dentures has been in his family since his death, however, they have been sold at auction for £15,200.
#5 Florence Henderson
She was born on February 14, 1934, in Dale, Indiana. Henderson started her professional career in musicals, at which time she performed at the Lincoln Center.
Florence is best remembered for her starring role as Carol Brady on the ABC sitcom The Brady Bunch, from 1969 to 1974.
She was also the spokeswoman for Wesson Oil for 30 years, starting in 1976, and then became the face of Polident. In an interview with Dear Doctor magazine, Florence said – "I will never leave home without dental floss!"
It is also thought that she used dentures because in the 70s, there was a law according to which a celebrity could not advertise a product without using it.
#6 Joe Biden
Born in Wilmington, Delaware, he is the 47th and former Vice President of the US. Joe Biden is a member of the Democratic Party.
In 1965, Biden received a bachelor's degree from the University of Delaware and a law degree from Syracuse University, New York, in 1968.
According to some sources, he had a full mouth reconstruction, consisting of porcelain crowns covering all of his existing teeth to replace any missing teeth.
READ MORE: Famous people with spina bifida
#7 Janice Dickinson
She was born in Brooklyn, New York, as the middle daughter of Ray Dickinson and Jennie Marie. Her father was of Scottish and Irish ancestry, and her mother was of Polish descent.
Janice suffered a tragic childhood at the hands of her pedophile father, however, she managed to move to New York to fulfill her dream of becoming a supermodel.
In her autobiography, Janice claims that she was partly responsible for her father's death due to the fact that she had discarded his heart medicines, and he had a deadly heart attack during that night.
She also has had a few dentures fitted to replace lost teeth. This came to light in 2011 when Janice was seen searching under a table at a restaurant, explaining that she was looking for several misplaced dentures.
#8 Clark Gable
He was an American military officer and film actor, commonly referred to as "The King" or "The King of Hollywood."
Clark hit box-office gold with films like – "Gone with the Wind" and "It Happened One Night." His final movie, The Misfits, was also Marilyn Monroe's last movie.
Because of a bad gum infection in 1933, Clark Gable had to have most of his teeth removed and replaced by dentures.
READ MORE: Melissa Joan Hart lazy eye
#9 Nicole Polizzi
She is a reality television star and author who is known for her unique fashion sense and wild behavior.
Nicole got lumineers, a type of porcelain dental veneers, put on her teeth before giving birth.
#10 Tom Cruise
He was born on July 3, 1962, in Syracuse, New York. He started his career at age 19 in the film Endless Love. Tom has been nominated for 3 Academy Awards and has won 3 Golden Globe Awards.
It is thoughted that he had dental work done early in his career to bring his teeth into better alignment. It's believed that the star has had veneers, crowns, and orthodontics.
READ MORE: Famous people with six fingers
Rumors
Gary Busey
He is an American actor who has appeared in over 150 films, including:
Piranha 3DD (2012);
The Gingerdead Man (2005);
Lethal Weapon (1987);
Fear and Loathing in Las Vegas (1998);
Predator 2 (1990);
Lost Highway (1997);
Point Break (1991);
Black Sheep (1996);
Carried Away (1996);
The Firm (1993);
Under Siege (1992).
There are some rumors that Gary Busey has dental veneers that he may have gotten to cover up problems from his motorcycle crash.
Do you know any other famous people with dentures? Please let us know in the comments section.
READ THIS NEXT: Celebrities with a stoma bag
Sources

https://www.ncbi.nlm.nih.gov/pubmed/20859555
https://www.colgate.com/en-us/oral-health/cosmetic-dentistry
http://www.thejpd.org/article/S0022-3913(15)00637-X/pdf